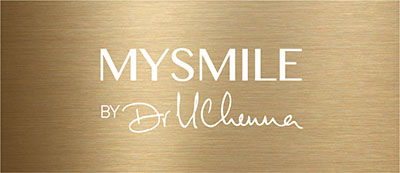 "MYSMILE Whitening Toothpaste takes the guesswork out of caring for your teeth. It has the power to whiten by gently removing stains, with the ability to protect and nourish. It works, because I've made sure it does." – Dr Uchenna
BRIGHTENS, NOURISHES & PROTECTS
75ml
Formulated by an expert Cosmetic Dentist you can trust for a naturally brighter smile – Dr. Uchenna Okoye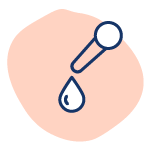 Contains pure essential oils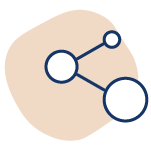 PREMIUM WHITENING AGENTS
I use a patented blend of the finest silica to give an exfoliating cleanse to your teeth, including a cleaning booster. Not all silica is made equal, so I have chosen the very best to ensure enamel is polished, not damaged and this is still gentle on the enamel.
NO PRESERVATIVES
I have removed preservatives, which are mostly needed when a toothpaste has a high water percentage and can grow bacteria. The MySmile formula is highly concentrated, has low water content, so there is no need for this extra ingredient.
NO SLS
I've removed SLS from the formula simply because it's not needed – in some cases, SLS can cause ulcerations, but with it gone from MYSMILE, there's no worry on that front.
FLUORIDE
It's crucial to prevent cavities – and therefore dental work you may not have needed simply from using the right products. I've used exactly the right amount in a biocompatible form to give cavity prevention properties.
HYDROXYAPATITE
This ingredient is crucial in helping to rebuild tooth enamel and prevent demineralisation. It's a solid protector for the outer layers of the teeth.
FLAVOUR
I have softened the sharpness of natural peppermint with a dash of natural spearmint oil to give a lightly sweetened freshener that will cleanse your breath without burning your tongue and keep your breath fresh which many of us have struggled with due to mask wearing.
Brush your teeth twice a day without rinsing to brighten your smile.
Glycerin, Hydrated Silica, Aqua, Hydroxyapatite, Cocamidopropyl Betaine – derived from coconuts, Xylitol, Cellulose Gum, Stevioside, Aroma, Sodium Fluoride, Menthol, Sodium Chloride
"After 30 years in dentistry and as a brand ambassador for one of the biggest names in oral health I know what's missing from the oral hygiene market. I really wanted to create the ultimate treatment toothpaste that brings together the very best ingredients at the perfect levels that will work for everyday use. Great smiles are  not always about spending a fortune fixing what they have,  they are made with simple steps and so many issues could be avoided if people used a balanced, quality toothpaste and brushed and flossed twice daily. When my clients smile, so do I!"
Something else to consider
Stay upto date with latest tips on how to improve your smile