Cosmetic Dentistry
As a specialized branch of dentistry, the focus of cosmetic dentistry is to enhance the appearance of your teeth, smile, and overall oral aesthetics.
Whether it is fixing a chipped tooth that makes you feel self-conscious, whitening your teeth so you look younger or total rejuvenation to give you a Hollywood smile, we will work with you to create a fantastic experience and a smile you can be proud of… painlessly!
At London Smiling, we know how important a beautiful smile is. One of the major reasons for a confidence boost is the smile. Not only this, but a beautiful smile improves self-esteem. This is why we offer the best cosmetic dentistry in London with the help of our dedicated team of cosmetic dentists. They provide exceptional cosmetic dentistry and help you achieve the smile of your dreams.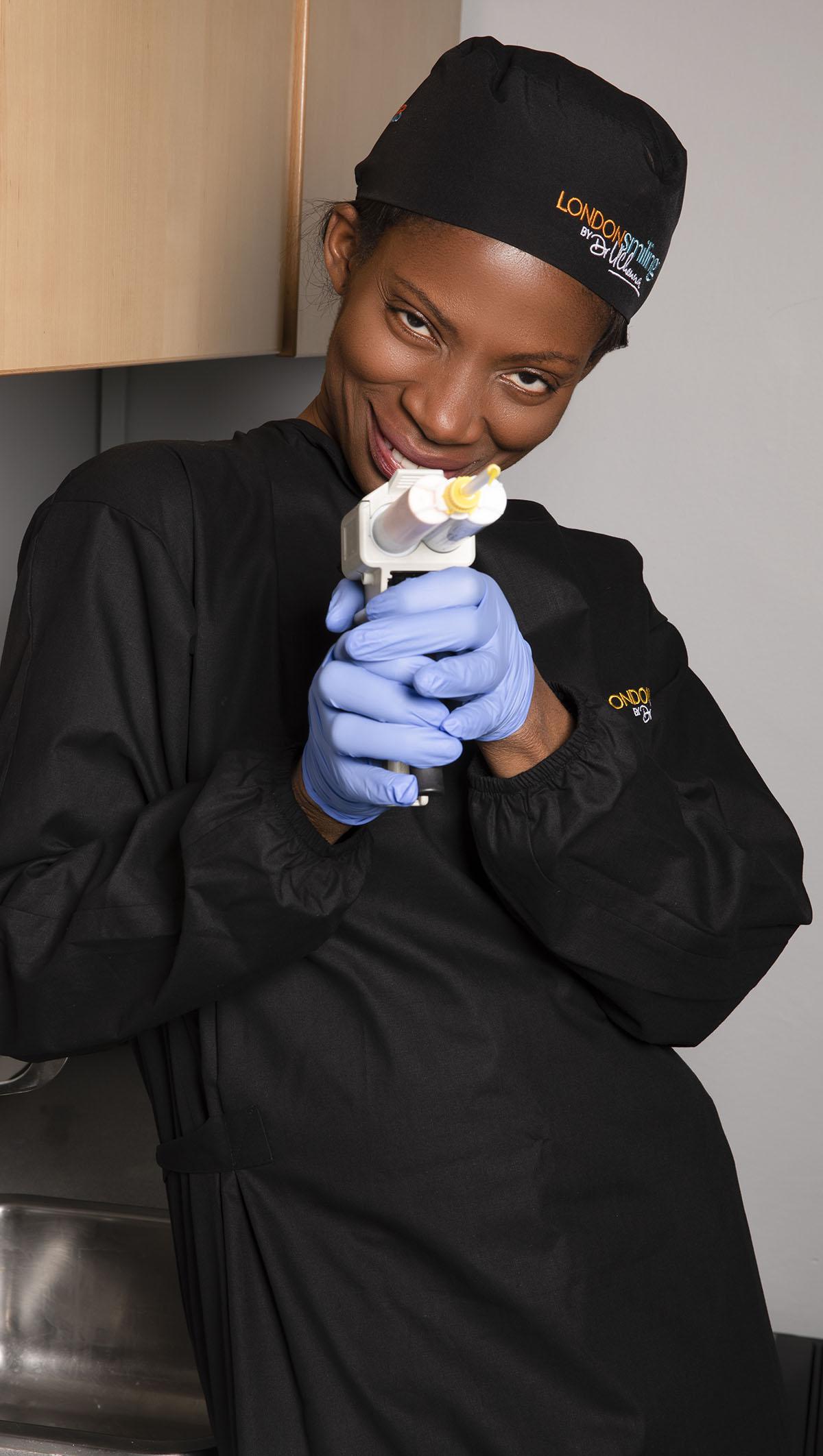 Our range of cosmetic dentistry services includes
5

Teeth Whitening

5

Porcelain Veneers

5

Dental Implants

5

Dental Implants

5

Orthodontics

5

Smile Makeovers
Visit London Smiling for Cosmetic Dentistry in London
The team of cosmetic dentists at London Smiling has extensive experience and expertise. They can perform various cosmetic dental procedures as they are updated with the latest advancements in this field. Our results are exceptional.
As the need of every patient is unique, our team takes a personalized approach. The team designs customized treatment plans after listening to your specific needs so that you get your dream smile.
Our cosmetic dentistry is effective with good results because we invest in modern technology and the best facilities. The technology helps in accurate diagnoses, precise treatment planning, and comfortable dental experiences for our patients.
For us, your comfort is the priority. We try our best to create a relaxing and friendly environment throughout your dental journey, providing gentle and compassionate dental care. Our objective is to give you a positive experience with no stress during the treatment.
Dr. Uchenna Okoye gives her expert advice on how to choose your Cosmetic Dentist.
"If you're looking for a cosmetic dentist, then my number one rule is to take your time. Finding a person with whom you are comfortable with is the right thing to do.
Look for current and relevant training because the dental industry evolving with time. I go to the States 4/5 times a year, not just for training, but I teach dentists there as well.
Check out what organization the cosmetic dentist you're considering belongs to. The two top ones are the American Academy of Cosmetic Dentistry and the British Academy of Cosmetic Dentistry. Both of them have specific criteria before you're allowed to join.
Before you let someone loose on your teeth, and pay them for the privilege, find out how much experience they've got. A good cosmetic dentist should be proud of the work they've done. They should have loads of before and after pictures. I've got tonnes of them! But make sure it's their work and not a bought book. Also, they should have testimonials. Ask to speak to some of the patients that they've done work for to be sure that you've picked the right person.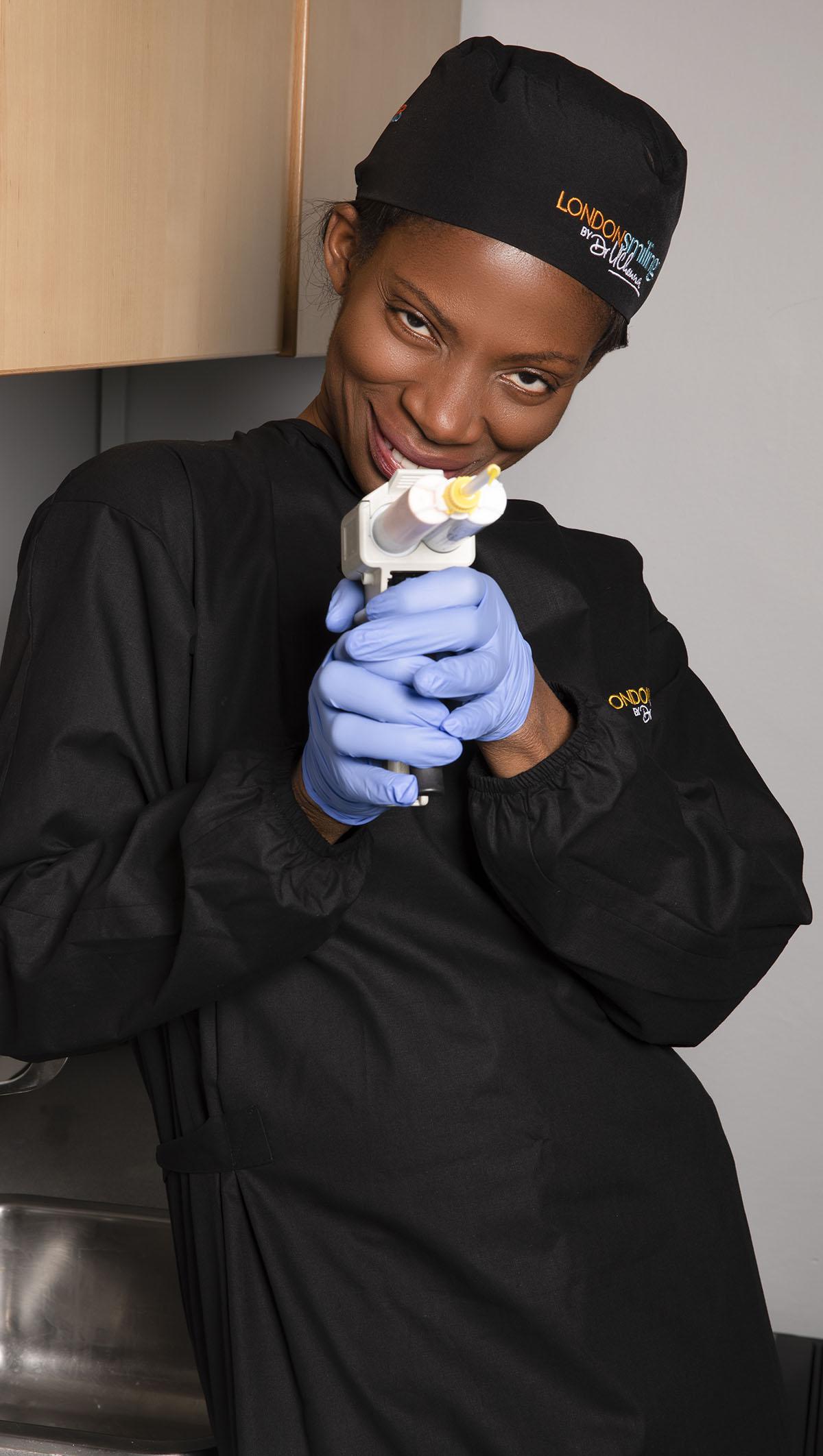 My last rule is probably the most important of all – follow your gut. Think about how you felt when you visited. Did you feel comfortable? Did you like him or her? Did they listen to you? What was the team like? Your teeth are such a vital part of who you are so just take your time and make sure that you pick the right person for you."
You would Experience the Difference in London Smiling
On choosing London Smiling, you will get exceptional care, personalized treatment plans, and outstanding excellence. And it's all because we are committed to excellence, utilizing advanced technology, and a patient-centered approach.
So, if you want to enhance the beauty of your smile, visit London Smiling for cosmetic dentistry in London. Schedule an appointment for a consultation and take your first step towards a radiant and confident smile.