Cosmetic Dentistry
Cosmetic dentistry is all about giving you a beautiful smile so you can have the confidence to be the best you can be.
Whether it is fixing a chipped tooth that makes you feel selfconcious, whitening your teeth so you look younger or total rejuvenation to give you a Hollywood smile, we will work with you to create a fantastic experience and a smile you can be proud of… painlessly!
The key tools we use are listed at the bottom of the page, so whether you have ageing teeth, discoloured teeth, crooked teeth or missing teeth we have a solution that will work for you.
Dr Uchenna Okoye gives her expert advice on how to choose your Cosmetic Dentist.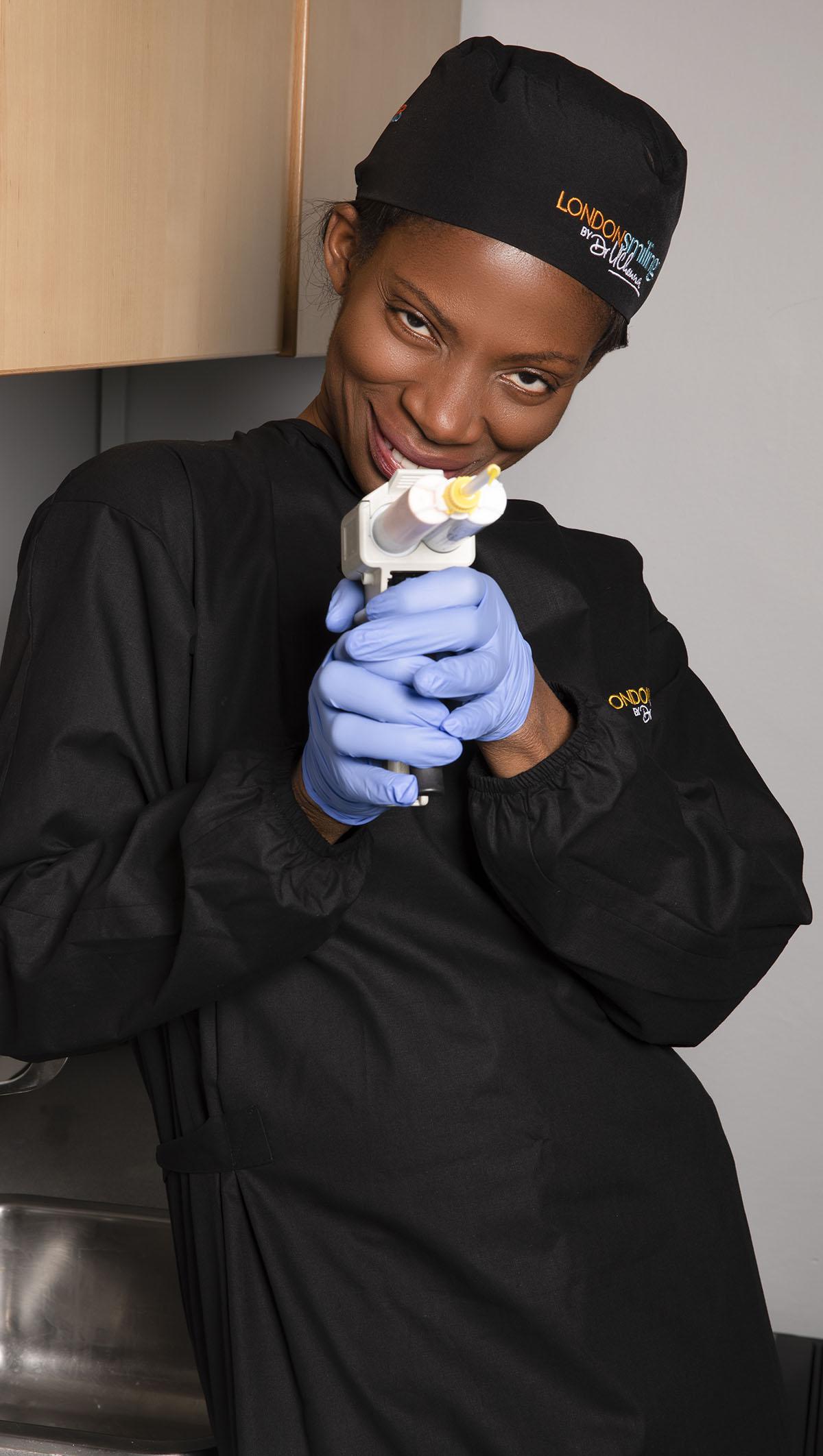 "If you're looking for a cosmetic dentist, then my number one rule is to take your time. Make sure you find the person you are most comfortable with that is right for you.
Look for current and relevant training. The industry is changing all the time. I go to the States 4/5 times a year, not just for training, but I teach dentists there as well.
Check out what organisation the cosmetic dentist you're considering belongs to. The two top ones are the American Academy of Cosmetic Dentistry and the British Academy of Cosmetic Dentistry. Both of them have specific criteria before you're allowed to join.
Before you let someone loose on your teeth, and pay them for the privilege, find out how much experience they've got. A good cosmetic dentist should be proud of the work they've done. They should have loads of before and after pictures. I've got tonnes of them! But make sure it's their work and not a bought book. Also, they should have testimonials. Ask to speak to some of the patients that they've done work for to be really sure that you've picked the right person.
My last rule is probably the most important of all – follow your gut. Think about how you felt when you visited. Did you feel comfortable? Did you like him or her? Did they listen to you? What was the team like? Your teeth are such a vital part of who you are so just take your time and make sure that you pick the right person for you."