Dr Julian Caplan
Dr Julian Caplan has been qualified for over 35 years. He has run a highly successful private dental practice for 30 years and has been key in the UK for developing high-end technologies to provide faster and more comfortable dentistry for patients.  
He was one of the first dentists in the country to travel to America to learn how to give patients beautiful smiles. He believes in recreating nature, his prime concern being to provide patients with the smile that they have always wished for. He has also treated cosmetic dentists to improve their smiles! He is experienced in smile makeovers using bonding or porcelain veneers and is one of the few dentists in the world who can create his own porcelain veneers allowing patients to have a smile makeover in a day.
Julian utilises digital technology when placing dental implants. This ensures incredibly accurate placement of the dental implants to ensure an ideal implant placement. He also provides all-on-4 ( or all-on-6) dental implants. This is a technique that can give patients a new smile if their own teeth are beyond saving. After careful planning patients can leave in a single day with a fixed bridge attached to the implants that have been placed.
He is an international lecturer and has been published in a number of dental journals including Aesthetic Dentistry Today, Clinical Trials in Dentistry, Digital Dentistry Science and Clinics and The Journal of Osseointegration.
He is Past-President of The British Academy of Cosmetic Dentistry and The Digital Dentistry Society UK. He has also been the Chairman of the Credentialing Committee of the BACD
Julian is member of:
• The British Academy of Cosmetic Dentistry (Accredited Member/past President)
• The British Academy of Aesthetic Dentistry (Full Member)
• The Association of Dental Implantology UK
• The International Team for Implantology
• The Digital Dentistry Society (Past President)
• The British Dental Association
Julian's qualifications include:
• Batchelor of Dental Surgery
• American National Board Part 1&2
• Pg Cert Diploma Implant Dentistry
Meet the rest of the Team
Dr. Claire Titton
Cosmetic Dentist
Dr. Joe Bansal
Cosmetic Dentist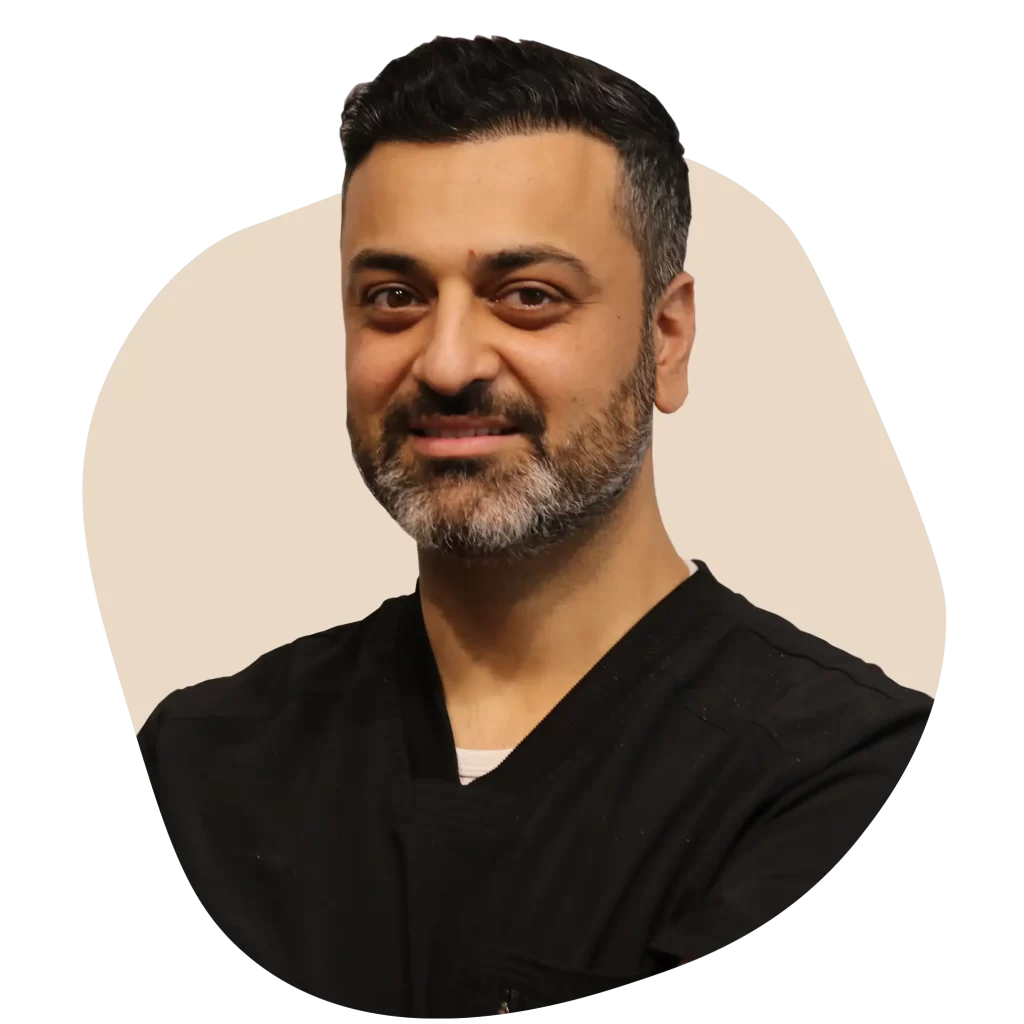 Zmarai Khogyanai
Dental Hygiene Therapist
Stanka Silva
Practice Manager
Alina Suciu
Guest Relationship Manager