The Magic of Orthodontics Treatment: 3 Advantages That Can't Be Ignored!
What's one of the first things people will most likely notice about you for the first time? Your smile. That's why, we all strive to have beautiful smiles, but getting the perfect smile starts with having the perfect teeth.
So, it's important to take care of your teeth and make sure they are in the finest condition possible to achieve that much-desired beautiful smile.
One of the best ways to achieve beautiful teeth is by getting orthodontics treatment. Let me tell you some of the amazing benefits of Orthodontics.
Why Orthodontics?
Orthodontics is, perhaps, one of the most common dental procedures in the world. Orthodontics treatment in London is extremely popular, and for good reasons too. This procedure offers numerous advantages. Let's take a look at three major advantages of orthodontics treatment;
Boosts Your Confidence
People with dental issues often feel awkward about smiling or showing their teeth. This not only significantly affects their ability to socialise with others, but it can also eventually take a toll on their confidence. If you have a hard time confidently showing your teeth in photos, in public, or around other people, orthodontics treatment may be the best option for you. Orthodontics treatment can help you regain your confidence and achieve a beautiful smile.
Your orthodontist will most likely tailor your procedure based on your preferences or requirements. Healthy teeth and a beautiful smile are two key elements that can help boost your self-esteem.
In most cases, you may need to wear the braces recommended by your orthodontist for a maximum of 2 years. Trust me – making such a small sacrifice to achieve a lifetime of oral flawlessness is worth it.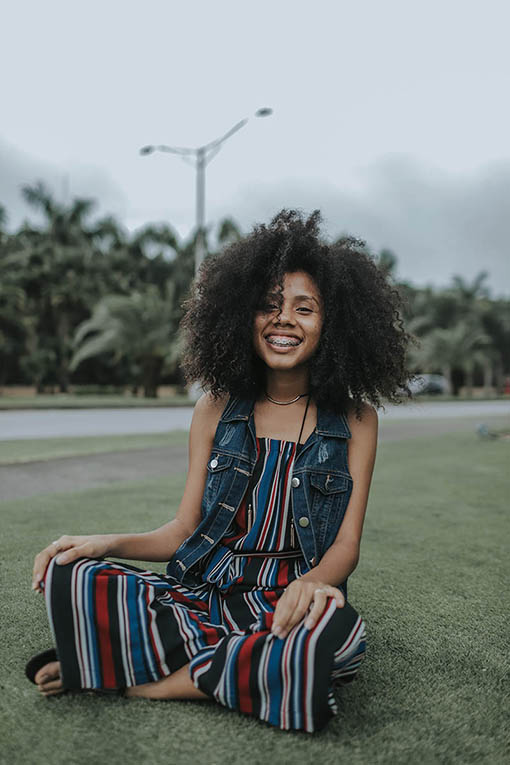 Works for Patients of All Ages
One of the most common myths that discourage many people from getting orthodontics treatment in London is the idea that orthodontics treatment is only for younger people. That is not true. Orthodontic treatment is used to fix several dental issues such as crooked teeth, TMJ, and a host of other dental problems, for individuals of all ages. Older patients can even choose to get Invisalign. Regardless of what treatment option you choose, your orthodontist will first start your treatment with an orthodontics exam. This will allow them to figure out how to tailor your treatment to suit your needs.
Offers More Flexibility and Privacy
Invisalign aligners are a great option for people who want a more discreet and flexible alternative to traditional braces. With Invisalign aligners, you can rest assured that people won't easily notice that you've got something on your teeth, so you won't have to deal with the awkward stares that often accompany traditional braces. Unlike traditional braces, Invisalign aligners are invisible, removable braces that help straighten the teeth within a short stipulated period.
While getting Invisalign aligners is a great call, it is important to ensure that you get them with the help of a skilled orthodontist.
Get Orthodontics Treatment You Can Trust
Getting orthodontics treatment is important, but what is even more important is getting it from a trusted and reliable orthodontist. At London Smiling, you'll get the best orthodontics treatment in London with Dr. Uchenna Okoye and her team of experienced orthodontists. If you want to know more about getting the best orthodontics treatment in London, click here.
Aesthetic dentistry is booming with an unexpected rise in demand for Invisalign invisible braces. Statistics reveal there was a 12 per cent increase...
read more