5 Women Who Know Midlife Beauty
'If you're thinking of having facial work done, visit the dentist first'
Dr Uchenna Okoye, 52, shares advice on everything from oral hygiene to how your teeth can make you look younger.
Who is she?
A cosmetic dentist on a mission to rid Brits of their bad teeth rep, Okoye uploads videos on how to get the right shade from teeth whitening: "Match it to the whites of your eyes. Any whiter and you'll get that Simon Cowell look," she says. As an ambassador for the recently launched Menopause Mandate, she wants to help women tackle the changes teeth go through during perimenopause and menopause. "Changing hormones make everything worse — your teeth shift and collapse, they stain more easily, plus you're more prone to gum disease," she says.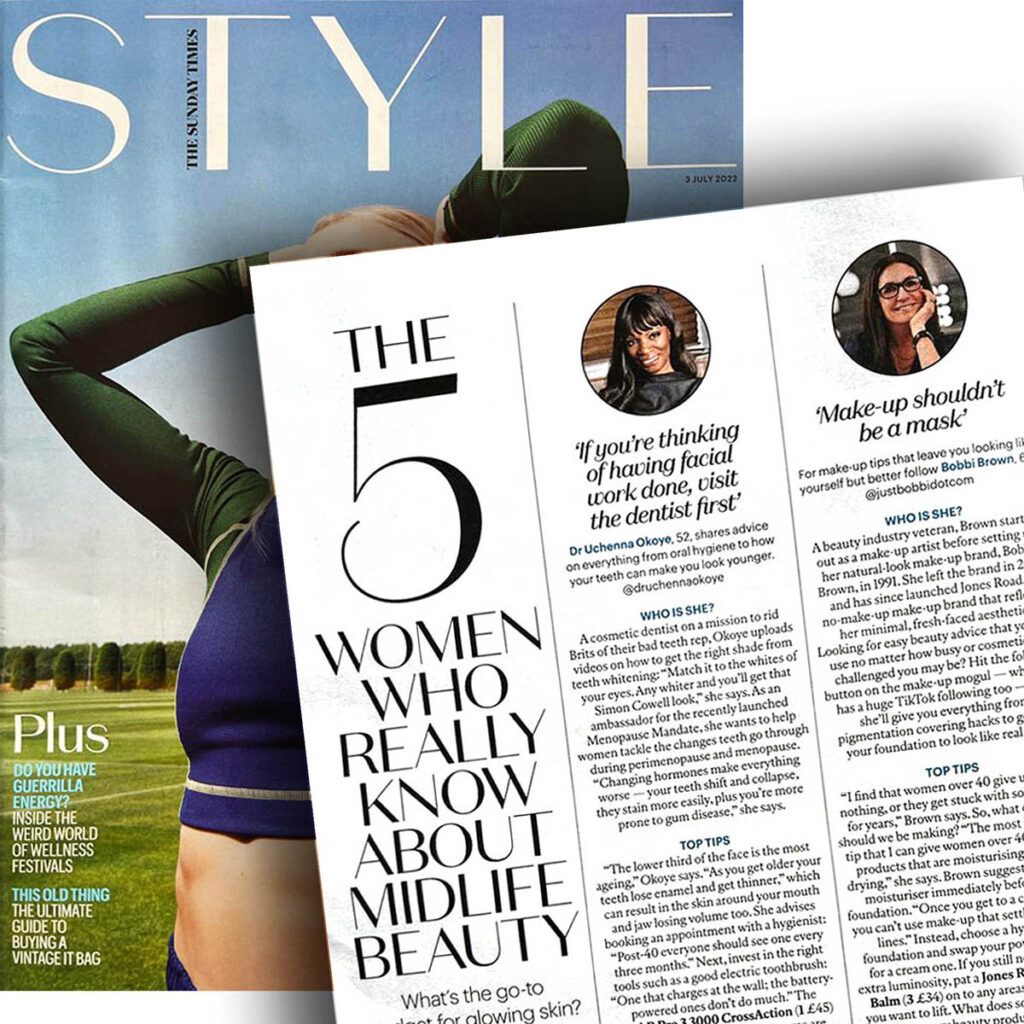 Top tips
"The lower third of the face is the most ageing," Okoye says. "As you get older your teeth lose enamel and get thinner," which can result in the skin around your mouth and jaw losing volume too. She advises booking an appointment with a hygienist: "Post-40 everyone should see one every three months."
Try Mysmile by Dr Uchenna Whitening Toothpaste (£18; londonsmiling.com), or for sensitive teeth she recommends Sensodyne. Finally, if you need dental treatment, don't put it off. Oestrogen helps with healing, Okoye says, so get any work done sooner rather than later, as levels of the hormone drop with age.
Read the online version of the article for tips from other beauty experts.
Do you cringe when enjoying your favorite ice cream or sipping a hot cup of coffee due to sudden tooth sensitivity? If so, you're not alone! Teeth...
read more